Website Design & Build
From Planning To Post-Launch,
We'll Help Your Website Stand Out To Any Market, On Any Screen.
Web Design Is What We Do, But Custom Development And Strategy Is In Our DNA. Let Us Design And Build The Website That Will Revolutionise ROI For Your Business.
If your idea of website development is drag and drop, working with us is not for you. If you are interested in moving beyond the basics and past the plug-in platforms that today's web audiences immediately recognise as amateur, then it's time to talk to us about Blue Spark Digital's web design and development services.
We'll make your visitors' web experience about more than just the look and feel of your site. Yes, we know that…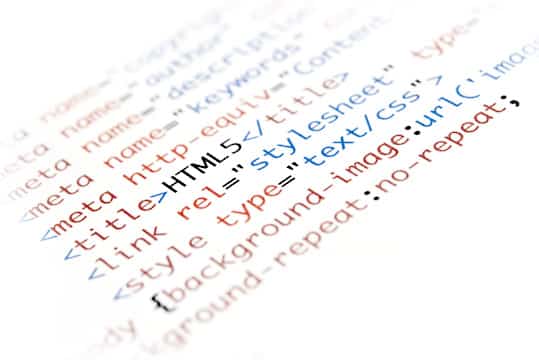 Aesthetics Are Important
But Functionality And User Experience Are Essential For Growing (or building) A Business.
Design elements will make a consistently measurable impact on conversion rates and ROI – fortunately, understanding the design elements that will work today and testing the strategies that will convert for tomorrow's audience is at the very core of what we do.
Because Blue Spark Digital is a full service web design agency servicing Hampshire and Surrey, you gain complete access to our array of content, design, and strategy testing, as well as our traffic targeting strategies and website care plan resources.
Our expertise in adapting design strategy and user experience to meet customer demands and expectations is unmatched.
Isn't It Time To Create An Experience For Your Customers That Matches Their Expectations?
As consumers' internet expectations increase, your ability to adapt your website and customer interaction solutions to meet those expectations also needs to adapt and evolve.
Websites that get stuck in the past end up failing to convert modern prospects into customers.
Today's prospects demand full responsiveness on a variety of platforms, intuitive layouts that match expectations, and an intuitive user experience.
And that's exactly why we use our experience to…
Implement Custom Content Management Systems That Enhance Relationships With Your Web Visitors
Custom solutions set Blue Spark Digital apart.
In addition to design services, we're ready to create customised content management systems (CMS) poised to tackle the specific challenges your business faces.
Work with any other agency and discover the setbacks of a plug-and-play CMS that was designed for the demands of thousands of companies instead of developed with your unique needs in mind.
When you let another web developer design your website and online customer experience, you'll quickly realise the setbacks of resource-draining processes and management-heavy time requirements.
Allow Us To Develop And Design A Web Experience For Your Customers That's Done Right The First Time.
Saving money and saving time are the primary reasons businesses of every size trust Blue Spark Digital to design and build online experiences for their customers correctly the first time.
From strategy to solution implementation, we can handle every step of the web design and development process your business needs, including the testing required to maximise conversion rate and optimise customer experience.
And remember, our experience doesn't stop with designing and building your website. Traffic generation, conversion rate optimisation, and custom marketing consultation are embedded into the Blue Spark Digital DNA.
We know how to increase ROI with fully responsive web design and marketing services customised for your business. Are you ready to ask us for help?
Let Us Design Your Website So You Can Focus On What You Do Best: Managing Your Business.
Contact Blue Spark Digital Today To Find Out About Our Website Discovery Sessions.